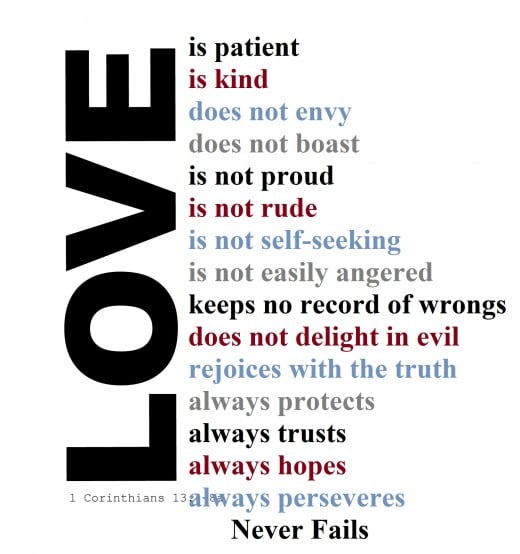 17th Sunday after Pentecost
October 1, 2017
Philippians 2: 1-13  You can click on this link to read the text in Oremus Bible Browser
In a world that is filled with offensive and offended argument swirling around us, I needed to hear Paul's exhortation to the community of Christians in Philippi this morning.  Maybe your ears are as weary as mine.
Paul writes this affectionate letter to one of his most beloved ministries, and it seems as if the rift between two dedicated women has prompted his letter.  This is the beginning of a long argument to encourage believers to make peace among each other in order to show God's peace in the world.  In the first chapter, he encourages the community to "live your life in a manner worthy of the gospel of Christ…"  There is an implied "therefore" at the beginning of chapter two, and a just translation of "since" instead of "if."  So it would read:  "Therefore since there is encouragement in Christ, consolation from love, sharing in the spirit, compassion and sympathy, make my joy complete; be of the same mind, having the same love, being in full accord and of one mind…Let the same mind be in you that was in Christ Jesus."  Then he quotes what seems to be a hymn – one that is likely familiar to this congregation.  It pictures Jesus' descent from Godhood to personhood and into a brutal, unjust death.  Then his exaltation at the hands of God into his deserved place as Lord, because he was willing to be humble.  It is Paul's claim that Jesus fully God because he acted like God.
One of my commentators spent a lot of time talking about the self-emptying nature of YHWH, the Lord of Hosts.  He mentions that from beginning to end this is an essential characteristic of God.  "If a single image could capture the character of God in the first creation account, it would be a gracious bow.  All of God's acts, blessings, and delights in creating are for others."  The point is not that Jesus was by nature God, and so it is stunning that that he did not grasp after equality with God.  The point is that being by nature God, Jesus did not grasp after God's power because it is not in God's nature to grasp power.  This is the evidence then, that Jesus is truly God, because he humbled himself, and sought only the good of others.  This is not a familiar pattern in this world.  What human wouldn't grasp after the power of God?  Isn't that the story of Adam and Eve?  Everyone seems to need to show off the power of their intellect, of their patriotism, or of their purpose.
Being a Christian is an alternate path to so much that the world holds dear.  Our Confirmation text last week talked about the "contrast society," the assembly of God's people in the early church who lived so differently from the society around them.  For example, slaves and 'free people' sat at the same table each week. Servant leadership prevailed, using the gifts of men and women to build up the assembly.  In a society in which slaves and animals fought to the death for entertainment, believers refused to participate in state sponsored violence.  They practiced healing and restoration; they gave up the use of weapons and chose to love their enemies instead of getting revenge.  Surrounded by a philosophy that said that spirit was good, body was not,  they embraced the physicality of God who came in water, in bread and wine, in person in Jesus, and in all of creation.  We are the heirs of these believers, and walk an equally contrasting path from the society around us that embraces conflict, seeks its own comfort at the expense of others, lifts up money and success as the values by which we are judged.
So we are encouraged to have the same mind as Jesus, the embodiment of the self-emptying God among us.  It's not so much that we should imitate Jesus, as in 'what would Jesus do,' as that we need to recognize that we are members of the body of Jesus, already children of the God whose concern is for blessing and making life beautiful for others.  We need to be who we are created to be as part of that body.  Paul encourages us to live boldly as the people of God that we already are, seeing beyond our own opinions and concerns to of that gracious bow we have inherited.  Our God is intimately concerned with justice and peace, suffers when people and the planet suffer, and longs for flourishing of all creatures.  This God has invited us to live as the servants of all that God desires for this world.
It is an amazing call, and one that is often hard to bear. This hymn that shows us Jesus' ability to give up everything as God in our world can be terrifying when we are trying hard to hold it all together.  This is how this word is both law and gospel.  When we have lost everything, when we suffer, the good news is that God sees us, walks with us, sends God's people to bless and restore us.  It is not such good news if we are comfortable where we are, and look at a world that is broken and suffering.  Then we are called to act beyond our comfort, to empty ourselves to serve those who need our care. Our humility in the face of arrogance; our actions for a more just world are God's gifts.  The peace that God has offered us, purely out of love, is the gift God sends to the world. In the same way that God's love raised Jesus form the death, so God's love can turn our arrogant hearts into those that love with God's passion for others.  All the hurt we notice, all the action we take, all the care we offer, are God's work through our hands, and God's blessing on our world. So, my friends, go in peace, walk in quiet, let your hearts and minds be in Christ Jesus our Lord.  Amen.