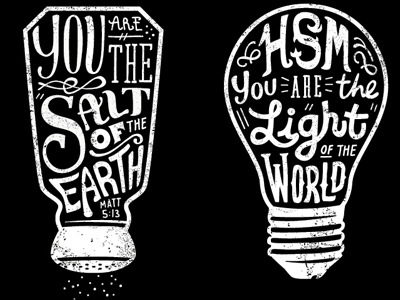 5th Sunday after Epiphany
February 5, 2017
Matthew 5: 13-20   You can click on this link to read the text in Oremus Bible Browser
Last week, Chris Cookston from Prineville Community Church wrote for the Central Oregonian Faith Page. He talked about being with God forever and finally achieving the holiness we longed for as being the goal of the Christian life.  I am certain he was wanting to comfort people in this time of heated conversation and ugly divisions showing up in our midst.  I may have got his proposal all wrong, but I had a strong gut reaction to his article.  I don't agree that our faith is only meant to be personal, and that it's supposed to work as an escape from the realities of this world when they are harsh.  I think we are meant to engage in the realities of the world we live in while we are here, and that the part of Jesus' teaching of his disciples that we hear this morning tells us that he came to get his hands dirty changing the world by changing the hearts of God's people to care about it.
You are the light of the world.  You are the salt of the earth.  Jesus is not commanding you to become something you are not.  He is telling you that you already are something important that God uses to bring flavor and hope to the world you inhabit. Remember these?  (the heart-shaped sticky notes on which you've written what you love most to do in the world, and which we observed were your Christian vocation).  Being those things that you wrote down is being the salt of the earth and the light of the world.  They say things like: being a Mom; being outside; visit friends and relatives; making others happy; reading Bible Study; singing; making music; playing with my grandkids.  These may sound pretty mundane – too simple to be a vocation.  But think for a minute about what difference these vocations make.  Being a mom shapes at least one person of the future generation, being outside makes one treasure creation and help to preserve what is precious to you in it.  Reading Bible study makes you conversant with scripture so that you can draw on it for your own growth in faith and helps you become a resource for other seekers.   Singing and making music open the hearts of others and is the grandest form of praise – It was Augustine (I think), who said, "He who sings prays twice."  And grandkids; it was the faith of my grandparents lived so honestly and causally that was the biggest influence on my faith.  My parents were much too close – I could hear their struggles to be faithful.  It was my grandpa's love of hymns, his benediction at the dinner table that often ended in tears when he recognized that each time they came to us could be the last time we were together. My grandma's quiet prayer times in the morning even in the midst of our chaotic household and her pride in her Lutheran heritage – she was from the original Missouri tribe.   And when my daughters think about going to church, they think how happy it would make my Mom, who invited them to church with her in almost every conversation.  Her faith was what inspires them.  Having witnessed my own journey to become a pastor does not seem to have affected them as much as my parent's deep faithfulness.
I'm not telling you that what you do is the way to heaven.  You already know, I hope, that what you do will not save you.  Jesus already took care of all that.  Your trust that Jesus is the first fruit of God's great love for the world and that he came to show you how much God loves you is all you need.  You are forgiven, embraced, accompanied, invited, and loved beyond measure – just because God is loving.  But when you recognize that you ARE saved, your heart overflows with gratitude and wonder and a desire to do something for God.  That's what Jesus is talking about.  That's how you keep God's law: Love the Lord your God, with all your heart and mind and soul, and love your neighbor as yourself.  Your gratitude, your desire to do something for God is what lights you up, gives flavor to all you do.  You can't really give anything to God that God doesn't already have, but that desire can certainly change the lives of the people around you.  Your overflowing love in response to God's love is the glow that can light up lives, the flavor that can season every relationship you have.
In that way, your love for Jesus becomes something much more than a personal relationship.  It overflows.  You want everyone to experience the love you've experienced.  You want everyone to be blessed.  You want everyone to be safe, everyone to be fed and sheltered, everyone to be valued, everyone to be welcomed.  My Gospel professor used to say that when your heart is changed by God's love, it can't be contained in a private, personal relationship.  "If a blind man suddenly regains his sight, you don't have to tell him to look around," he said.  "Or if someone in a wheelchair had their legs restored, you wouldn't have to tell them to take a walk."  In the same way, when your heart is changed, everything you do and are is changed as well.  You are the light and the salt.
So, dear friends, go and do it.  Be it.  Be the light that glows God's love through Jesus into a world where people can't get along very well.  Be the saltiness that flavors relationships and keeps them juicy.  Let the love of God flood through you, overflowing into all you say and do.  It's your destiny, your call.  Don't let fear or doubt keep you from living your true vocation in Christ. You are the light of the world.  You are the salt of the earth.  Amen.