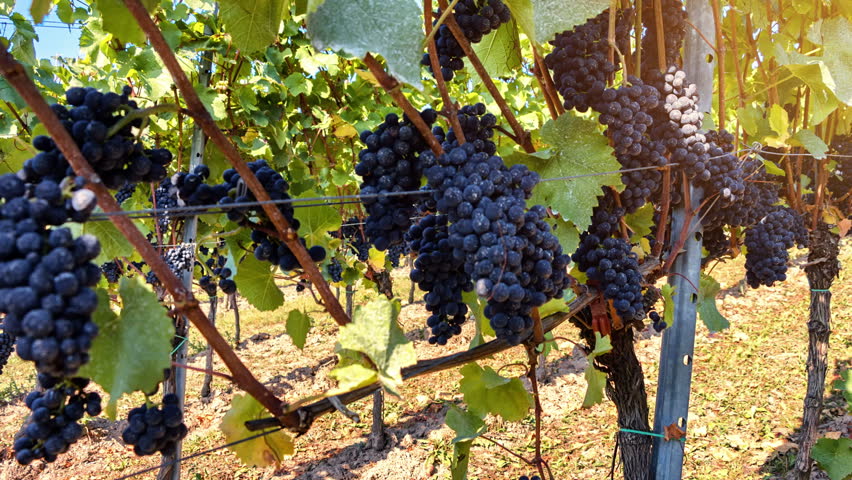 6thSunday of Easter
May 6, 2018
You can click on the link above to read the text, thanks to Oremus Bible Browser.
This morning's reading comes right after last week's reading in which Jesus names himself the vine and his followers as the branches.  It's a beautiful image of our deep connection to Jesus as the source of life and nourishment. "Without me you can do nothing," he says.  But it is also a beautiful image of how that connection works.
When a vine is healthy and tended, it flowers and bears valuable fruit that sweetens the life of those enjoy it.  Imagine God planting God's own self as Jesus into rich soil on a sunny mountainside.  Imagine that God's love in Jesus thrives in the soil, the sunshine, the rain at just the right time, and begins to bud and branch out along the trellised rows of God's vineyard, the world.  I can see a time-lapse photo of the branches stretching along the wires, leaves popping out and turning toward the sun.  Flowers bloom in small clusters and the bees are buzzing around them.  You can see the petals fall away and the budding grapes grow before your eyes.  It is a picture of health and destiny as each crop comes into its own, practically bursting with juice and sweetness.
The juiciness of that love fills every fruit until it is ready to be plucked and used for the purpose for which it was born.  That is how Jesus envisions his people, bursting with the love that has been carried into their hearts through their connection with the original plant, Jesus himself.  Being connected to that love, we bloom.  We thrive on knowing that we are beloved.  We come to understand that we are God's gifts to our families, our communities, the world.  That each of us is meant to become filled with God's love so that we can become a way that God's love is carried out into the world so all can thrive.
"As the Father has loved me, so now I have loved you," Jesus says. "Abide in my love."
I want to take a minute to do a little study of the word 'abide.'  You will find it in various forms throughout John's Gospel.  The Evangelist uses it 34 times.  It is translated in various ways as 'dwell,' 'remain,' abide.'   In the beginning of John's Gospel we hear that "The Word became flesh and 'dwelt' among us."  It's the same word: the Greek meno.   At Jesus' baptism, the Holy Spirit descended on Jesus and 'remained' with him.  The chapter we have before us today is the most direct rendering of the word meno.  In explaining the metaphor of vine and branches, the Evangelist, John, is bringing together all the strands of how God, and God in Jesus, has been dwelling in the world from the beginning of time.  In the Hebrew Bible, God's dwelling place was the Temple and believers were required to go up to Jerusalem four times a year to meet God there and bring sacrifices to worship, praise, and thank God for the blessings of their lives.  Jesus imagines himself as the replacement of the Temple, the place where God dwells, because God has come into the world in him.  Now he is telling his disciples that when they abide – remain – dwell – in his love, that God's love dwells in them.  And the evidence that they are abiding in God's love is that they will do God's work – "keep my commandments."  And what are those commandments?  That we love one another as God has loved us.  Whew!  It's like a circle:  God's love abides in Jesus, whose love flows into his believers, who then love each other, because God's love abides in them.
The proof of Jesus' love is that he is willing to walk into death for those he loves, not only those women and men who are gathered with him in that room at dinner, but for all the people God loves.  His words to them are words to us too.  We have been chosen as well, because Jesus loves us.  And he tells us that we have been chosen for a purpose, to bear the fruit of the love that dwelt first in God, then in Jesus, and now in us.  Jesus is not just an example for us, not just an encouragement to go out and do good things. The love of God dwells – abides – in us, making it possible for us to love beyond our normal human inclination, into seeing the world with God's eyes.  When we are joined to Jesus, the vine, we bloom with love that wants to raise up those who struggle, feed those who are hungry, welcome those who have been neglected.  And that love is what gives us the strength to do it.  And did you catch why Jesus wants you to do it?  To make him happy because we will be happy.
Think for a minute of the things you do for your family and friends to make them happy.  Make someone's favorite food for their birthday?  Take your kid on a road trip to see their favorite band?  Call your Mom or Grandma every week, or go to visit? Doesn't it make you feel wonderful to be able to make someone feel loved and appreciated?  So this is how it works, this circle of God's love:  God loves us so much that God comes to be with us in Jesus; Jesus love flows into you when you realize that Jesus has chosen and loves you just for who you are; the love in you from Jesus flows into the people around you, your family, your church family, the people in your community and the world; loving the people around you and doing things for them makes you happy, joyful; and when you are joyful, it makes Jesus joyful, because people love to see the people they love happy.
So, go in peace to abide in the love that makes you happy because you are loved, and share that love with everyone so they can be happy and loved as well.  Amen.